Who is Tim Coronel?
Tim Coronel is a well-known, Dutch, professional racing driver. Tim's racing career began in 1994, when he won the GTI Cup championships. After this win, Tim switched to the formula cars in the European Formula Opel Championships. After this, he made a name for himself in among others DTCC, the Dutch and European Alfa GTA Challenge and the Porsche GT3 Cup Challenge.
Besides car racing, Tim can often be seen on Dutch television programmes. In 2008, he started his own racing team together with hist brother under the name 'Coronel racing', with the intention of instructing young talents. Since 2007 Tim Coronel has been succesfully active in "Le Dakar": every year he reached the podium in the final ranking and three times as winner.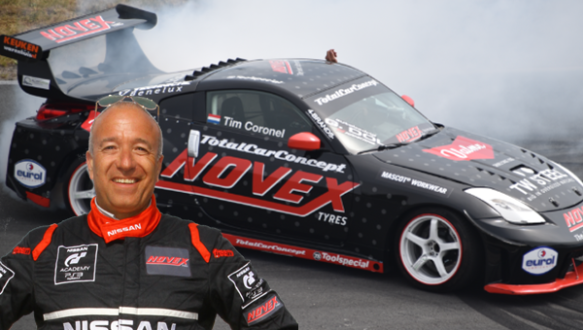 Tim and Novex
We are proud that one of the best known names in the Dutch car sports and a Dakar driver, is sponsored by Novex tyres. In his private life, Tim had been driving for some time on Novex tyres, and had become very enthusiastic about the driving performance of the tyre.
"Novex tyres last well, even when compared with premium brands. I was positively surprised at the broad target group supplied by this brand. These were good reasons for me to connect my name with the brand and to enter a partnership with Novex".